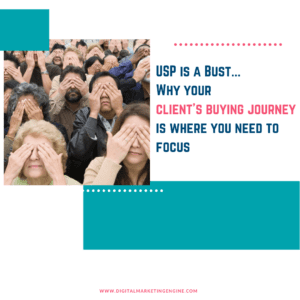 USP is a bust… It's all about your customer's buying journey How many times have you been told you need to work on your USPs?  They're probably on your website somewhere, back in the 00's they'd be emblazoned on a wall in the office <cringe>, but is that really what makes someone buy from you? …
Read More

→
How to Build UTMs Wondering where that sale came from? Tracking is the hardest part of any marketing campaign because people don't behave in a way that makes it easy.  We plan campaigns with a journey that looks like this: Ad-> Landing Page -> Checkout -> Purchase success page but the reality is…
Read More

→
Which Lookalike Audiences Should you be Using in Facebook Ads?
What are Lookalike Audiences?
Successfully targeting your Facebook advertising can be a tricky business, but one sure-fire way of doing it is by creating Facebook Lookalike audiences.
Lookalike audiences are tools that give you the ability to find new people that are likely to be interested in your product or service because they share similar characteristics with your best existing customers or followers.
A Lookalike audience is considered to be the most advanced targeting option for Facebook ads. Facebook audiences are divided into three "temperatures": hot, warm and cold.
Hot audiences are those who are not only aware of what you do but have specifically visited your website, and purchased from it.
Warm audiences are similar; they have viewed your website or a product, are on your email list or are fans of your page.
Cold audiences do not yet know your brand or business.
They are your Lookalike audiences.
To create a Lookalike audience, Facebook uses an algorithm that matches attributes from your "warm" audiences as a way of reaching new people in your "cold" audience.
How to Create a Lookalike Audience
You start off by choosing a source audience, which is a Facebook custom audience created from information taken from your mobile app, Facebook Pixel or simply fans of your page. Facebook identifies the common qualities of the people in it, for example, their interests or demographics, and sends the ad to an audience of people who "look like" your source audience. Making sure that your source audience contains your best customers, rather than all of your customers, can yield better results.
You can choose your ideal Facebook ad audience size; Facebook recommends a source audience of between 1,000 - 50,000 people. Smaller Lookalike audiences will have more in common with your source audience, whereas a larger audience will increase your reach, but reduce the similarities between your audiences. You can create up to 500 Lookalike audiences from just one source audience.
Here at Digital Marketing Engine, we realise all this takes up valuable time that you could be using to run your business. We can create data-driven Facebook ad campaigns for you, to take the pressure off you and make sure you can focus on the day-to-day running of your business.
Which Lookalike Audiences Should I be Using?
There are four types of highly-effective Lookalike audiences that are worth testing in Facebook advertising.
They are:
People who have previously purchased from your site
These are people who have preferably purchased more than once, to give your Lookalike audience higher quality. This is to make sure the Lookalike closely matches the buying behaviour and interests of people who are already your paying customers.
People who have visited your website in the last 3 days
Using your website traffic is the next best step to take if you don't have enough data for people who have previously purchased from you. One source audience that has been found to be particularly effective is made up of people who have visited your website in the last three days.
People who have engaged with your Instagram/social media in the last 3 months
A Lookalike audience based on people who have engaged with your social media recently will have buying behaviour most closely matched to your source audience. A 90-day audience has been found to be the most effective.
People who have purchased a specific product
This step is for when you are launching complementary products in your business, as it helps you create a Lookalike audience from "cold" people who are similar to customers who have previously purchased from you.
Advice from Facebook Advertising Specialists
Building Lookalike audiences is a great way to help you target your ideal customers. It's a powerful way of taking what you've learnt about your best existing customers and finding new people who are potentially going to turn into your best customers too. That way, you can market and remarket to these engaged audiences with creative, well-executed Facebook ads for your products or services.
Digital Marketing Engine create bespoke, data-driven Facebook ad campaigns which will deliver you the best possible ROI on your marketing budget. Call us today to speak to our experts and find out how we can help you.