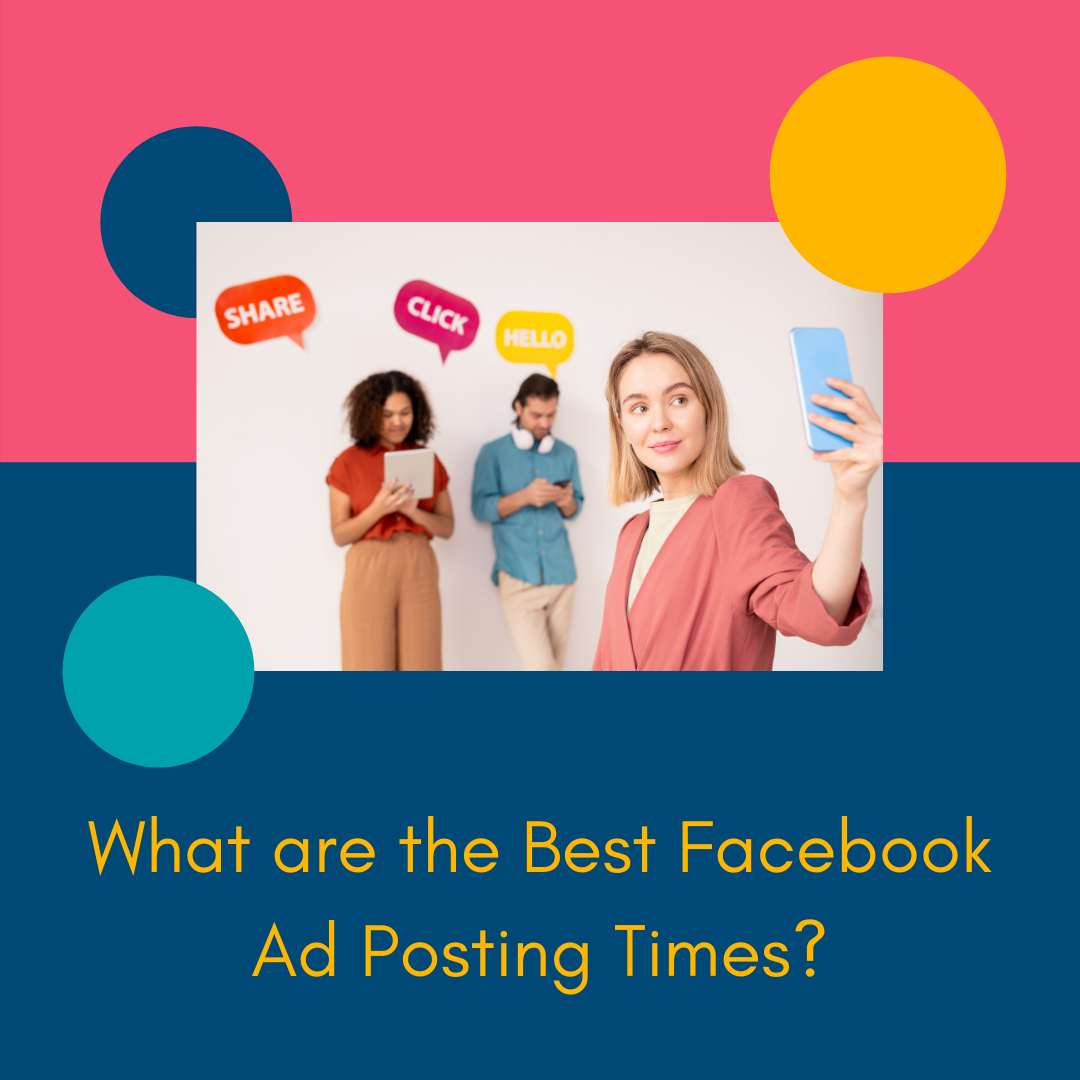 What are the Best Facebook Ad Posting Times?
There's a lot of speculation about what the ideal posting time is for Facebook content. There may be conflicting information about what days are the best for posting; some digital marketing agencies suggest posting on Facebook at the weekends for optimum ROI, whereas others will suggest avoiding that and posting during the week.
Many Facebook advertising agencies like Digital Marketing Engine would always tell you the best approach is to figure out the optimum times and days for posting Facebook ads, based on your business metrics, and it won't be the same for everyone.
Organic Posts vs. Paid Facebook Ads
It would be wonderful if every single one of your Facebook Page followers and loyal customers would see every one of your posts. Sadly, that's not going to happen.
Ever since Facebook introduced the revamped news feed in 2009, the algorithms within Facebook limit the amount of branded content that appears on users' feeds. This has been an ongoing issue of contention for many years, and many Facebook marketers have been trying to outsmart this algorithm and ensure their content falls in front of as many of their followers as possible.
There is a fundamental difference between posting an organic update on Facebook and running a paid Facebook ad campaign.
Organic Facebook posts can appear in the news feed of people who are already following your page. Whereas targeted Facebook ads (which can take many different forms) have the potential to be seen by everyone on Facebook, whether they've liked your Business Page or not.
Anyone currently following your business on Facebook usually expects an update from you once in a while. In contrastingly, Facebook ads are a little more obtrusive, in the sense that we see ads on our news feeds from companies that we don't necessarily follow, but that we might have an interest in.
This is where Facebook ad campaigns come into play, as many businesses turn to post ads to reach potential new customers on Facebook. This is where audience targeting, ad type, A/B testing and messaging all come into play to achieve a tangible ROI.
Ultimately, the time you run a Facebook ad won't matter if you haven't considered what Facebook audience you are targeting. However, if you have nailed down your target audience demographic, you may be wondering when the best time to run your Facebook ad is.
Best Time to Post Facebook Ads
You need to have a deep understanding of your audience, ideal customer, and (although it sounds patronizing) your business and industry.
For example, if your business sells winter coats. Running Facebook advertising campaigns on these may not be the smartest idea in the summer. You need to think more analytically than that.
You need to understand statistics within your industry and determine when people are most likely to buy your product(s). Look at the trends that are relevant to your industry.
Ask yourself the following questions for inspiration:
What day(s) of the week does your content get to read most often?
When do you generate the highest amount of web traffic?
What days do you garner the most sales?
This type of analysis will help you determine the best Facebook ad posting time. If you sell directly using Facebook offer ads, look at the times when your audience are most likely to be shopping online. If you're running Facebook lead generation ads, driving people to your blog or email signup, find out what times/days these get read.
Look at your Facebook ad data to determine the best days and times to run your ads. Your data is unique to your business, and it's unlikely to be exactly the same as a competitor. Break down your results, test Facebook campaigns and work it out from there. It might not mean an instant ROI for you but Facebook ads reporting is one step closer to finding that out.
Running Facebook Ads to a Set Schedule
Once you have found a winning date and time formula for your Facebook ad campaigns, you can schedule Facebook ads using the ad creation tool.
Once you have determined your Facebook campaign objectives, you can input your ad spend, targeting and schedule. It's easy for you to select the days and hours that you want your Facebook business ads to run.
In conclusion, ideal Facebook ad posting times vary from business to business. There is not an easy answer. But you can figure it out, and once you do, you will know how to make a Facebook ad campaign work properly.
Help from a Facebook Ad Agency
If you need advice or assistance on executing these winning campaigns, then book a call with Digital Marketing Engine today. We have helped businesses, from e-commerce retailers to small one-person projects, deliver winning ad campaigns. We'd love to see how we can help you.