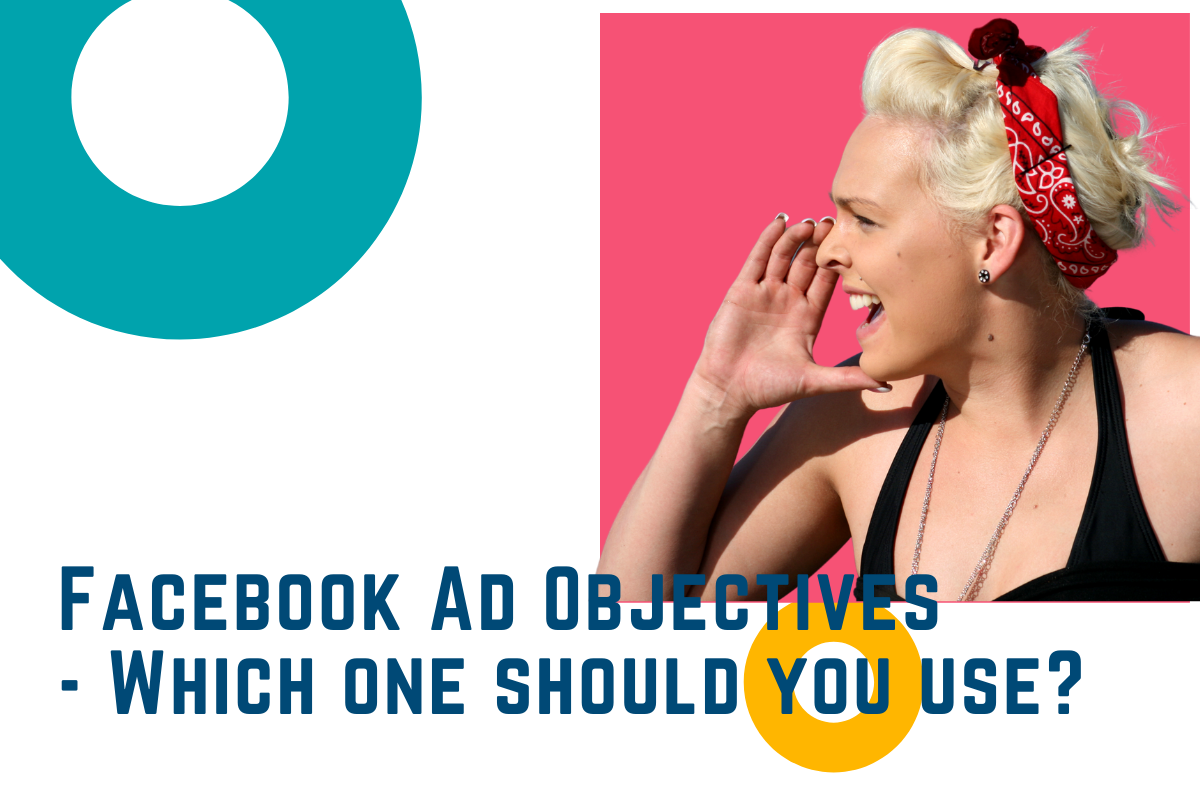 Understanding Facebook Advertising Objectives
What are Facebook Advertising Objectives?
Facebook advertising campaigns involve creating and distributing a range of advertisements in the hope that people will interact with, or click your ad. But really, just how successful is a Facebook ad campaign if users aren't doing what you want them to do?
That's where Facebook ad objectives come in. These are, simply put, what you want people to do when they view your Facebook page ads.
Choosing your advertising objective is usually the first decision to make when creating new campaigns. Facebook has been gradually adding new objectives as it has grown from a social networking site to a huge advertising platform. This means that businesses, both small and large, are now blessed with numerous choices when it comes to their Facebook campaigns and objectives.
Unfortunately, it has also meant that large numbers of them are left confused about which way to turn. How are you sure your objectives and ads are matched correctly to deliver a return?
Ultimately, it will work in your favor if you take the time to understand the different types of Facebook ad objectives, and which ads are going to work to support those objectives. It boils down to understanding where your customers are in the sales funnel, which we've previously talked about.
Facebook Advertising Objectives to Match Sales Funnels
The team here at Digital Marketing Engine has helped numerous small businesses and e-commerce organisations create winning campaigns. This is through the effective use of sales funnels, which we talked about in our last blog post. As you may recall, there are three stages of standard Facebook sales funnels, which are:
Awareness
Consideration
Conversion
Facebook has introduced these three stages as over-arching categories, which ad objectives now fall under. To help you, we've outlined the sub-categories within these three, and when you should use them during a Facebook-sponsored ads campaign.
Facebook Objective Categories
Awareness
Brand Awareness - this objective would work well for larger-scale Facebook ad formats, with no particularly-desired action. This is ideal for larger companies who can afford to spend big on brand-only Facebook ads.
Local Awareness - this Facebook objective is if you want to reach people near your location. You can showcase your page or run ads linking to your website using this objective. Be aware that Facebook ad retargeting options are limited here.
Reach - if you want your ad to appear in front of as many people in your audience as possible, then this is one to consider. Now, you can also control how frequently users see your ad more than once, thanks to new frequency capping measures.
Consideration
Post Engagement - if an organic Facebook post is performing well and garnering lots of attention, you can get it in front of more of your Facebook audience using this objective.
Page Likes - you can build awareness in your business by increasing the number of likes and followers.
Event Responses - if you use Facebook for events, you can promote it and get the event page in front of more eyes.
App Installs - if you have launched an app, using this Facebook objective can be a great way to increase your downloads.
Offer Claims - similarly to Event Responses, this is only for offers which have been created on Facebook, which you can promote.
Clicks to Website - this does what it says on the tin. Use this objective to send people to your website via Facebook, which is ideal for fresh evergreen content or blog posts.
Lead Generation - Facebook lead ads make the mobile signup process easy. This objective lets you create forms that collect data from people. Read more about Facebook lead generation ads.
Video Views - pretty self-explanatory really. Use this objective to encourage people to watch your Facebook video ad. People love video content.
Conversion
Website Conversions - if you want to drive people to your site, but to take a specific action, this is the objective to use.
Store Visits - ideal if you have more than one business location, so you can run specific local Facebook dynamic ad campaigns.
Catalog-Sales - for Facebook e-commerce ads that have been remarketed to someone after they've viewed that product, this objective is superb. These show products based on your ideal Facebook target audience.
Need to Speak to a Facebook Advertising Agency?
We hope that has clarified any confusion about the types of objectives. If you have had mixed experiences using them, or if you are still perplexed and need advice, Digital Marketing Engine wants to hear from you!
We work with numerous businesses across all sectors and deliver Facebook adverts that have been scaled to produce a tangible ROI. We offer short-term and long-term support for business owners who need help advertising on Facebook.
Book in a call with us today!
3,722 Comments